Asphalt Shingle Roofing in Roanoke, Bedford & Surrounding Areas
We provide expert asphalt roof repair, maintenance & installation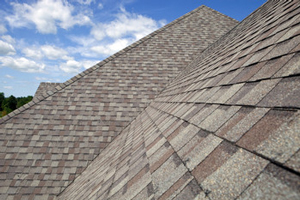 Versatile & affordable roofing. Four out of five homes have an asphalt shingle roof. With a wide array of styles, asphalt shingles can achieve almost any desired look - affordably.
All-In-One Home Solutions offers a wide range of roofing shingle options from leading manufacturers. From cost-effective three-tab shingles to high-performance specialty products, we can help you choose the right shingle for your home and budget.
When you count on us for your roof repair or roof replacement needs in Roanoke, Salem, Bedford or nearby, you can rest assured that you will get a roof that is made from the highest quality materials, backed by the best warranties.
Contact us today for your roof inspection & free estimate
Call us at 1-844-385-7881 or click below to schedule your roof inspection and get a roofing estimate at no cost.
Benefits of asphalt shingle roofing
Low maintenance - When installed properly, asphalt shingles require little maintenance & can be easily repaired if damaged.
Affordability - The low material cost & long life expectancy of asphalt shingles provide unmatched value.
Versatility - Asphalt shingles are available in an array of styles and colors to match any home.
Durable Protection - Most asphalt fiberglass shingles have a Class A fire rating and excellent wind resistance.
Choosing the right asphalt shingles
Asphalt shingles are the most common and popular residential roofing material, as they offer excellent versatility, durability, and affordability. Modern asphalt shingles are a composite material that includes a fiberglass reinforcement to prevent tearing. Asphalt shingles are offered in three tab and architectural styles, each of which has some advantages:
Three tab shingles
Consistent shingle size
Less weight than architectural shingles
Lower cost
Architectural shingles
Various sizes and shapes create dimensional appearance
Thicker shingles are more durable
Generally help improve property value
As an added benefit, roof repair can be handled relatively easily with asphalt shingles. The roofing pros at All-In-One Home Solutions can help you decide what type of asphalt shingles are the best fit for your home depending on your needs and budget.
Ensure a lasting roof with our quality asphalt roof services
Whether you're repairing or replacing your existing roof or installing a brand new one, we offer high-quality roof shingle products, no matter what type you choose. Your roof will be installed by experienced contractors so you will have peace of mind knowing your roof will provide lasting protection.
Contact us today to schedule your no-obligation consultation for roof replacement, new construction, or roofing repair. We will help you choose the right shingles and provide a free estimate for your project. We proudly offer professional installation in Vinton, Rocky Mount, Troutville, Moneta, Cave Spring, Blue Ridge, Boones Mill and surrounding areas.
Looking for a price? Get a no cost, no obligation free estimate.