About All-In-One Home Solutions
Recent Testimonials
"Chris was most helpful in helping me make a decision on my roof"

Bonnie M. of Blue Ridge, VA

"They were very good and I was quite pleased with their service. They were very thorough and they took..."

Thomas S. of Cloverdale, VA
Customer Review
By Jonathan B.
Bedford, VA

"Responded in a very timely manner once a request for quotation was placed."

By Ricky T.
Blue Ridge, VA

"Thank you for providing this service"
If you're looking for high-quality roofing, siding, and other home exterior services, you've come to the right place. All-In-One Home Solutions is a family owned and operated company dedicated to giving homeowners the homes they love and deserve. Our motto is we do it right, we do it by the book, or we don't do it at all!
We have a generation of experience in residential and commercial roofing that allows us to provide impeccable workmanship on every job. All of our technicians are fully trained and certified to carry out work needed, and we are readily available to discuss your project's needs. For all of your roofing and exterior remodeling needs in Greater Roanoke, All-In-One Home Solutions is your best choice for unparalleled service.
About the Owners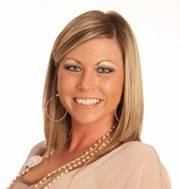 Harmony Wright aims to provide top quality home remodeling and the highest level of customer service in the construction industry.
Harmony Wright, owner of All-In-One Home Solutions, uses her years of experience in the construction industry to help their company grow every day.
Over the years, All-In-One Home Solutions has experienced exponential success. Harmony has hired an increasing number of employees, All-In-One Home Solutions has already outgrown two facilities, and the Harmony has recently purchased a new space with room for a showroom. And thanks to our whole team's hard work, 2015 was a record setting year for the company.
Our Mission
Here at All-In-One Home Solutions, providing our customers with high quality yet affordable roofing solutions is our mission. We use the best materials available to ensure excellent craftsmanship and proper installation.
Our Values
All-In-One Home Solutions is a different kind of roofing business - we focus on treating existing and potential customers with integrity, complete honesty and unparalleled customer service.